PJG Home / Software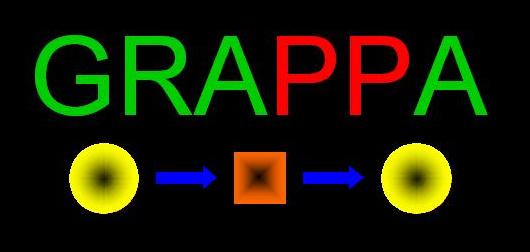 Grappa
-- a suite of functions in R for probability propagation in discrete graphical models.
---
If you download the R functions or the user guide, please send a message to me at

, with your email address and any comments. I can then keep you informed of any updates.
---
---
Download instructions: as a minimum, download the R source into your current working directory, and type source('Grappa.R') within R. To test, run the examples, using source or by copy-paste. To improve performance, download and install the Fortran code, or if you are using Windows, the DLL version. See Section 3.4 of the User guide.
---
Further updates can be expected at random.

Grappa is free of charge for educational and non-commercial research purposes.
Please report any problems with the code to the author, Peter Green, via Email link